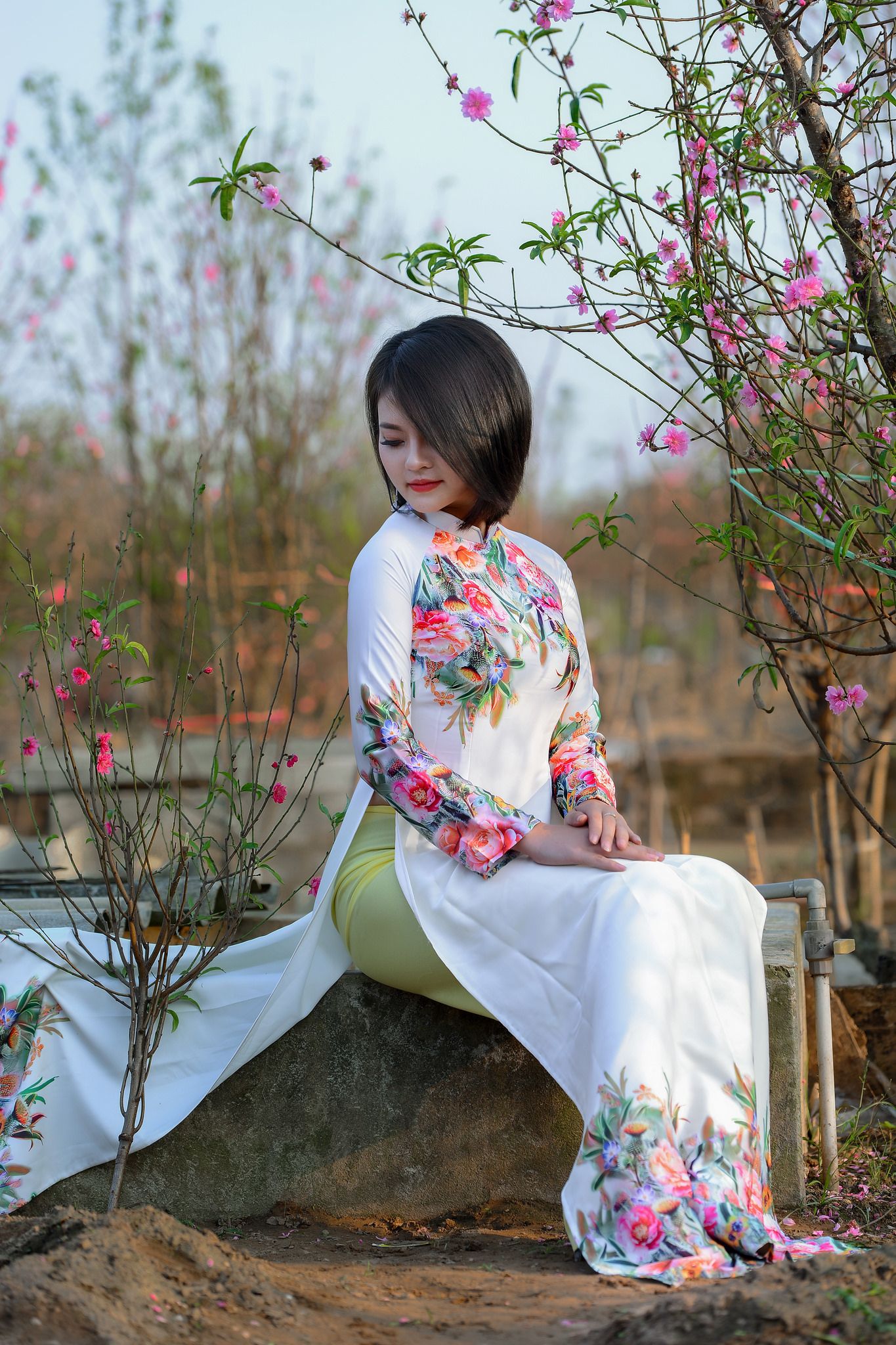 Vietnamese women, for a long time, have been closely attached to the charming Ao Dai. Ao Dai is preferred by various social strata, from the nobles in the royal families to ordinary people in households, from urban to rural citizens. People dress Ao Dai both in daily activities and on special occasions. Ao Dai has long been an honored traditional costume, a pride of Vietnamese women.
Unlike many other traditional costumes, Ao dai still remained popular and influence in the modern day Vietnamese culture. Although Ao dai is no longer worn by men (only for wedding with traditional style) , nor do women on a daily basis, in special occasions, they are still used widely. Ao dai is still women favorite dress in traditional festivities or occasions such as Tet Holiday, wedding or graduation. In some high schools and universities in Vietnam, the white Ao dai is considered school uniform for female students.
The beauty of Vietnamese women is honored thanks to Ao dai, so it is hard to think of any outfit better-suited the Vietnamese than Ao dai itself. Ao dai, therefore, is an ideal souvenir for foreign tourists upon leaving Vietnam, to remind them of a beautiful country that they have been to.