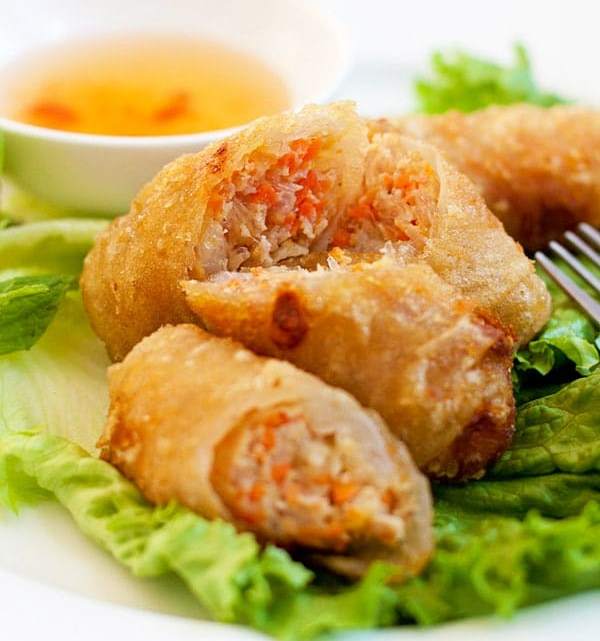 Vietnamese Fried Spring Rolls (Cha Gio) is one of the BEST spring rolls ever! Deep-fried to crispy perfection and loaded with crazy delicious filling. These Vietnamese spring rolls make a perfect appetizer!!
But Fried Spring Rolls, the Vietnamese interpretation of spring roll, is what a spring roll should be. The filling is made of group pork, shrimp, crab meat, with shredded carrots, (cellophane noodles/glass noodles), etc., and the end result is utterly delicious and tantalizing.
The deep-fried, crunchy, and golden brown exterior of the Vietnamese fried spring roll is just another plus.
The most refreshing part about Vietnamese spring rolls (cha gio) is that they can be served with fresh herbs and lettuce leaves. Eat them as is, of course, with Vietnamese dipping sauce, or wrap your cha gio with fresh lettuce leaves. Either way, they are deeply satisfying!