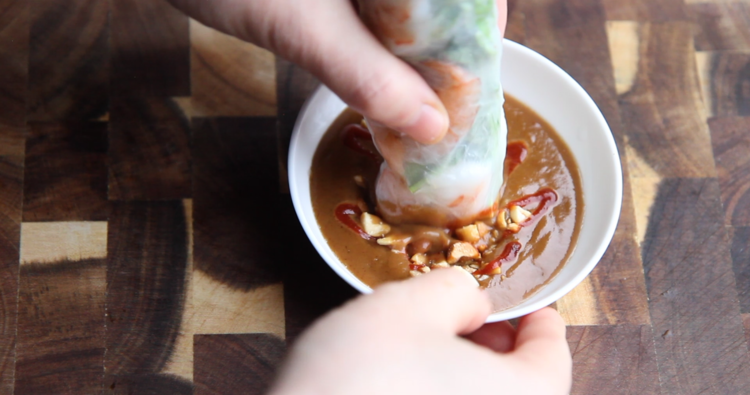 Vietnamese Fresh Spring Roll or Goi Cuon Tom Thit is a refreshing appetizer made up of shrimp, pork, vermicelli noodles, and an assortment of vegetables rolled in rice paper. They are served at room temperature with a side of peanut dipping sauce or alternatively, Vietnamese fish sauce dipping sauce. This dish is best eaten in Spring and Summer when fresh herbs such as Perilla, Sorrel, and Chinese chives, are plentiful and cheap. The pathetic-looking and expensive Vietnamese herbs at this time of year will have to do.
There are many Vietnamese restaurants around me that have spring rolls on the menu. They are usually filled with way too much noodles and bean sprouts. They also come with a sad amount of diluted peanut sauce. The peanut sauce is important.
Once you make this dish at home, you'd realize that it doesn't take too much time to prepare, tastes delicious, and costs so much less to make at home than to eat out at restaurants.