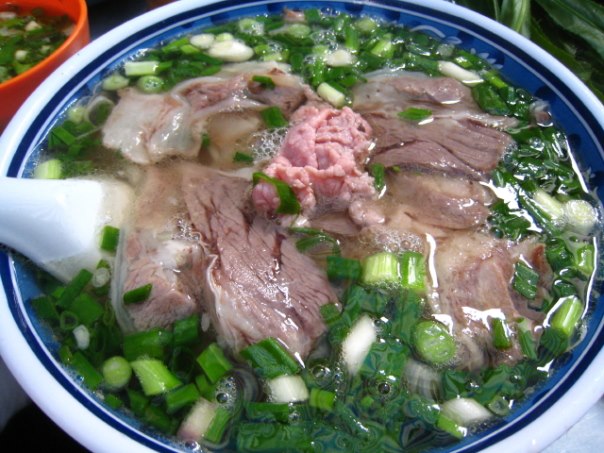 Pho Bo is Vietnamese thin rice noodle soup served in broth that is cooked for hours from bones and aromatic spices and served with slices of beef and fresh herbs at the side. It's hard not to love a good bowl of Pho Bo (Beef Noodle Soup)!
One of the best Vietnamese dishes is Pho Noodles. Pho is a Vietnamese noodle soup, usually served with beef (pho bo). The soup includes noodles made from rice and is often served with basil, lime, bean sprouts, and peppers that are added to the soup by the consumer. The key ingredient to a good bowl of Pho noodle soup is on the broth.
The broth of Pho Bo is generally made by simmering beef bones, oxtails, charred onion, charred ginger, and spices for hours. The Pho noodle itself can be brought fresh from the Asian store in their refrigerated section or in dried form. The key ingredient to making a good Pho Noodles is on the soup and this recipe does it for me.